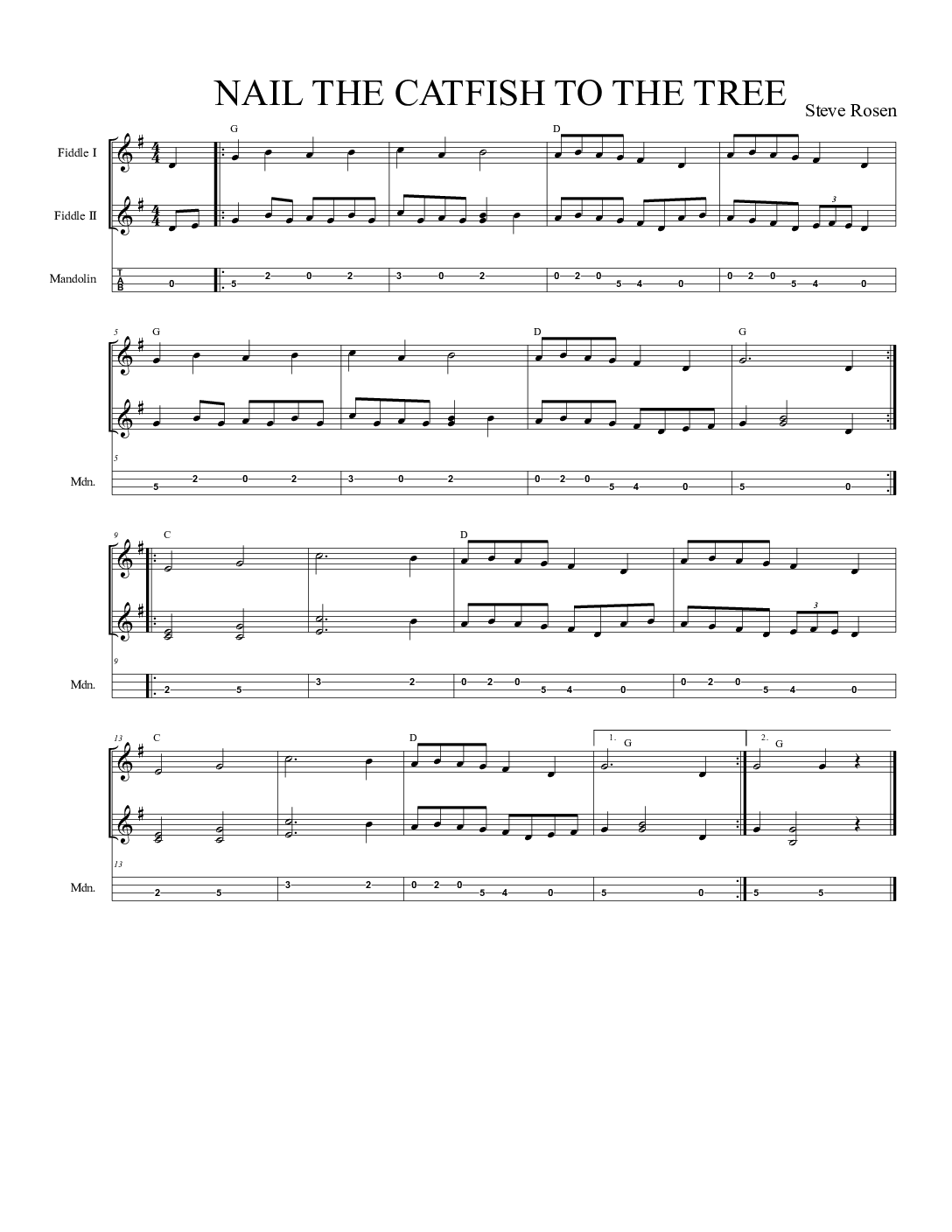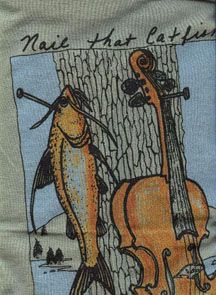 This tune was written by Steve Rosen, a banjo player for the Volo Bogtrotters, and recorded on their album the The Volo Bogtrotters. Of the curious title and the tune itself, Steve says, "I wrote this tune on a fishing vacation in Florida. Catfish are hard to clean because of their tough skin, and an old black man told me to 'nail its head to a tree and pull its skin off with pliers." The Portland Collection Volume 1
The top line of the tune above is a simplified version of the tune; the second line is similar to the many versions I found on youtube. The tab works for mandolin. For fiddle, each number is worth a half step on the string. For example 2 means second fret or two half steps which equals 1 whole step. On the A string that is a B. A 5 is five half steps which equals a 3rd finger D on A string. Since this is the key of G, on the A string second finger is low so it is notated in the tab as 3, and on the D string second finger is high so the F# is noted as a 4.
The second note of the B section was found as a G in some versions and as an A in some others. Since the chord for that measure is a C, my jam group plays the note as a G.