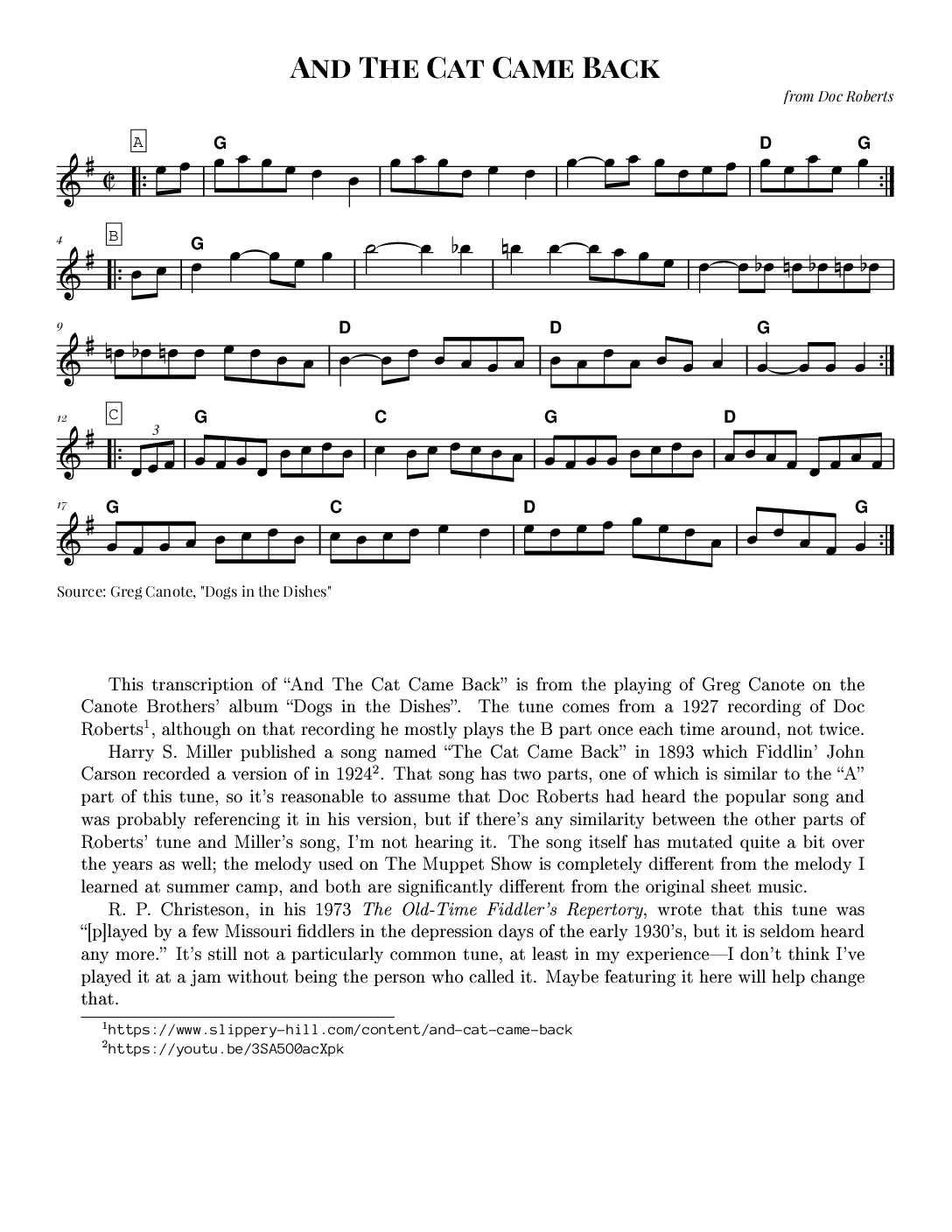 This transcription of "And The Cat Came Back" is from the playing of Greg Canote on the Canote Brothers' album "Dogs in the Dishes". The tune comes from a 1927 recording of Doc Roberts, although on that recording he mostly plays the B part once each time around, not twice.
Harry S. Miller published a song named "The Cat Came Back" in 1893 which Fiddlin' John Carson recorded a version of in 1924. That song has two parts, one of which is similar to the "A" part of this tune, so it's reasonable to assume that Doc Roberts had heard the popular song and was probably referencing it in his version, but if there's any similarity between the other parts of Roberts' tune and Miller's song, I'm not hearing it. The song itself has mutated quite a bit over the years as well; the melody used on The Muppet Show is completely different from the melody I
learned at summer camp, and both are significantly different from the original sheet music. (NB: the song in its 1893 form contains offensive dialect and the N-word.)
R. P. Christeson, in his 1973 The Old-Time Fiddler's Repertory, wrote that this tune was "[p]layed by a few Missouri fiddlers in the depression days of the early 1930's, but it is seldom heard any more." It's still not a particularly common tune, at least in my experience—I don't think I've played it at a jam without being the person who called it. Maybe featuring it here will help change that.