Old Growth Oldtime Festival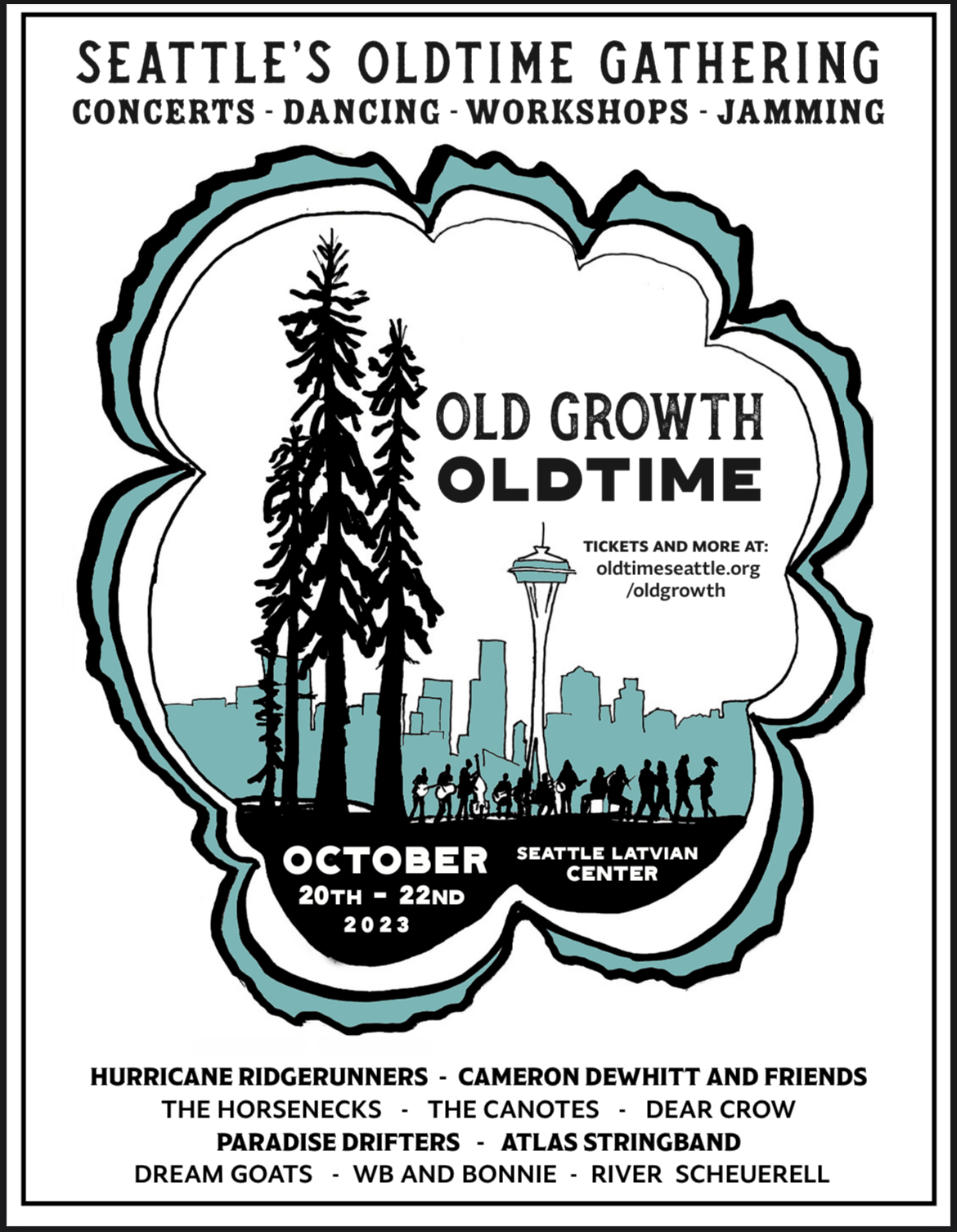 October 20-23, 2023
Calling all jammers, dancers, and folk music lovers! This fall, Seattle will be hosting its first annual oldtime music festival, at the Latvian Centre in the Northgate neighborhood. All are invited to come experience the rich culture and community of oldtime music!
There is something for everyone, with Friday and Saturday performances followed by square dancing and honky-tonk dancing. Music and dance workshops will take place during the day, along with copious jamming! The Canote Brothers will lead a family dance on Saturday morning. Sunday will finish with a potluck brunch, cabaret performances, and more jams.
Lineup
Our lineup is all local to the Pacific Northwest! Confirmed acts include:
The Hurricane Ridgerunners (WA)
Cameron DeWhitt & Friends (Portland)
The Horsenecks (Astoria)
Dear Crow (Puyallup)
The Canote Brothers (Seattle)
The Paradise Drifters (Seattle)
The Atlas Stringband (Seattle)
WB & Bonnie (Seattle)
The Dream Goats (Bellingham)
River Scheuerell & Friends (Olympia)
With more to come! Suzanne Giradot will be our featured caller.
We will also have a LIVE podcast session, hosted by Cameron DeWhitt of Get Up in the Cool. Come join the audience as he chats and plays some tunes with his special guests.
Local craft beer will be available at the hall, as well as a yummy food truck outside.
Bring your friends and bring your family – we look forward to seeing you all at OGO!
Related Events