Well 2018 is nearly in the record books. I can not count how many times I have heard the comment, "…it is already January…". I hope that everyone in the WOTFA community has had a wonderful holiday season.
As WOTFA moves into the new year, I can't help but reflect on the past year and how WOTFA has fared. As an organization we have seen our share of issues with membership. However, I feel a resurgence coming on, and with your help the organization can once again grow in our numbers. Our mission and focus will always remain to promote, preserve and perpetuate Old Time Fiddle music and related arts.
We have some very dedicated members in this organization. And although I can not name everyone that has gone that extra mile to support this organization, I would like to thank our Board of Directors and our Officers. These folks have held fast to the organization and it's values, and continue to inspire me. In no particular order, please join me in thanking these members for their service and dedication to WOTFA:
Officers
Laura Farr – Vice President West
Jim Harter – Vice President East
Denise Jennings – Secretary
Leigh Fraizer – Treasurer
Bonni Wuennecke – News Letter Editor
Pete Martin – Music Editor
Corrine Agnew – Workshop Chair
Tyler Hagood – Workshop Chair
Noel Lareau – Copyright Chair
Noel Lareau – Membership Chair
Board of Directors
District 2 – Kyle Peterson
District 3 – Gerry Gengler
District 5 – Kay McCarthy
District 6 – Roy Calvert
District 8 – Barbara Peterson
District 9 – Christie Easter
District 10 – Denice Carter
District 11 – Charlie Root
District 12 – Joe Gunter
District 15 – Rita Hubbard
District 16 – Noel Lareau
Learning Website
There are some very exciting opportunities coming to WOTFA members this year that will help move the organization forward and provide new learning tools for our members. A new learning website is in the works that will provide members with online lessons of some of our favorite tunes. This site will provide the members of WOTFA the opportunity to share their knowledge with other members. I am currently seeking instructors that are willing to share their knowledge and provide online video lessons using this learning website. If you are interested please contact me at bill.crabtree@wotfa.org.
2018 WOTFA Fiddle Camp/Workshop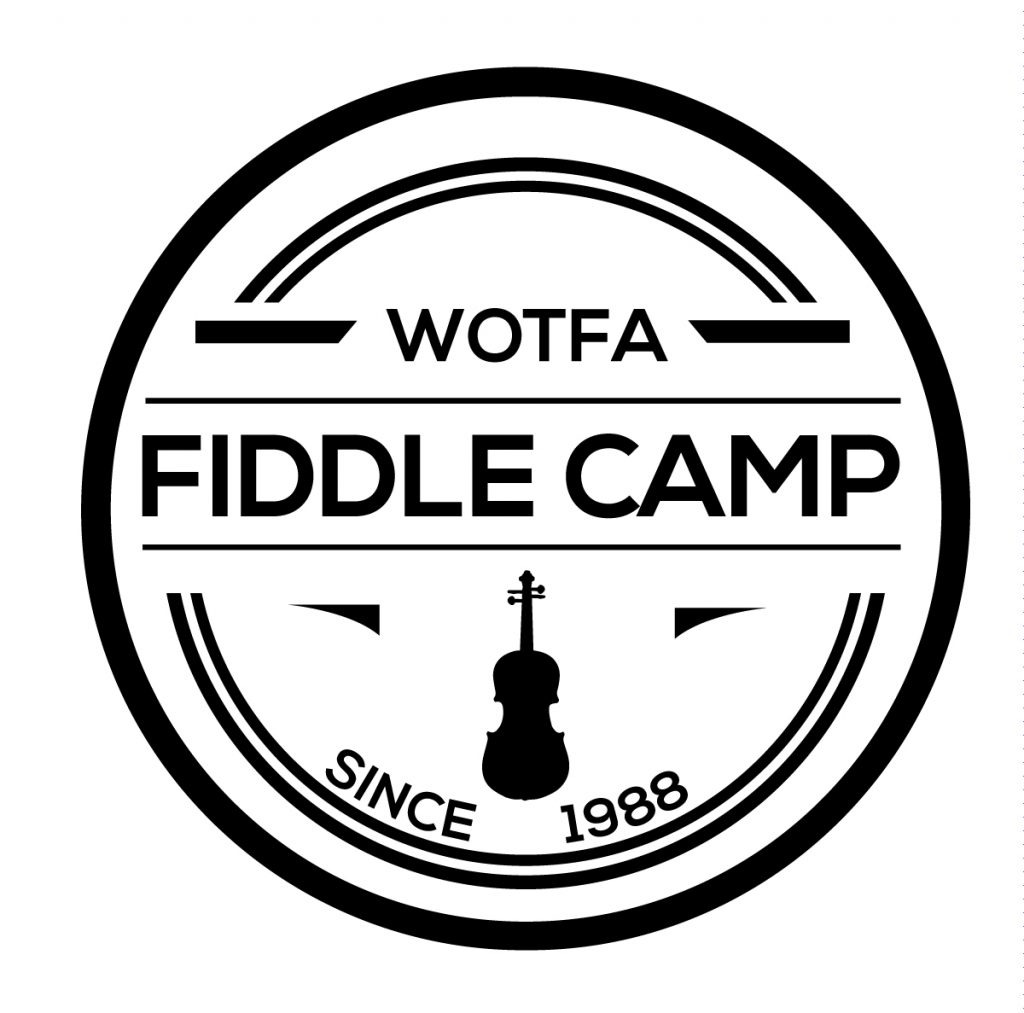 Our annual workshop was a wonderful success this year, due to the efforts of the workshop Chairpersons, Corrine Agnew (Judd), Tyler Hagood, and all the hardworking volunteers. I can not express in words the admiration I have for their dedication and hard work in making this event what it is today. I look forward to July and what they may have in store for us this year.
District 10 Fiddle Contest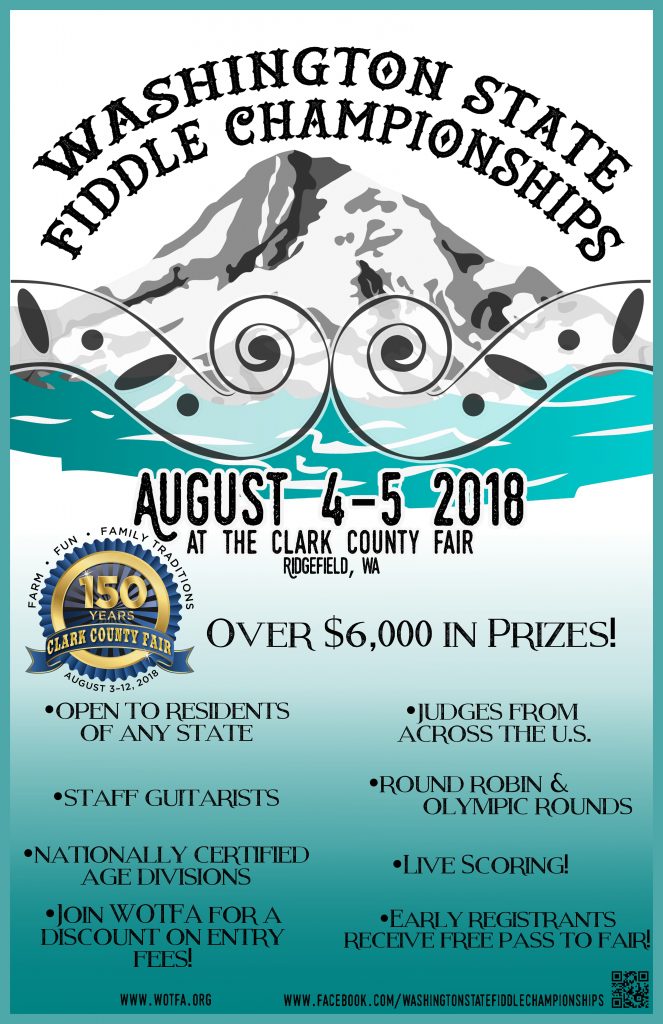 District 10 hosted a very successful contest in August at the Clark County fair. Led by Denice Carter, District 10 Chairman, their efforts and dedication to old time fiddling are an inspiration. Keep up the great work. Contests are an important part of what Old Time fiddling is about. Our support in their efforts is important. I encourage all members to make the effort to attend next years contest.