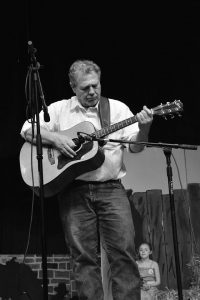 It is hard to believe that 2018 is already winding down.  With the year coming to an end, it is time, once again, to focus on the new year looming ahead of us.
This year the Washington Old Time Fiddlers Association will be celebrating it's 54th year.
Though time continues to march forward, and change being the one thing that never changes, WOTFA's continued mission to Promote, Preserve and Perpetuate Old Time Fiddle Music and related arts remains the one constant for this organization.
We have lost several well known members and enthusiasts this year.  Our hearts and prayers go out to the families of these members.  Know, that they will always be in our thoughts and memories.  I, for one know that my life has been enriched by simply knowing these people.  I feel blessed that I was given the opportunity to hear them play and on a few occasions the opportunity to actually play music with them.
WOTFA faces several challenges as we move into 2019.  Our membership numbers are suffering and we are in need of a resurgence in the music that we all love.   I am calling on all members of WOTFA, all people that support Old Time Music, to get involved with your local musicians and old time enthusiasts to actively promote the organization.  Your support and efforts in promoting the organization will ensure that the mission of this organization will continue for generations to come.
Share your thoughts with me and other members of the board, on how we can better meet the needs of our membership.  This is your organization and we need your help to keep it alive.  Reach out to other musicians and encourage them to join WOTFA.  Find or create new venues and opportunities for members to share their music and to learn about Old Time Fiddle Music.
If you are an instructor and would be interested in contributing to the Learning Academy website, contact me at bill.crabtree@wotfa.org.
Members can use this website to post events, articles, and news related to WOTFA and old time music.  There are no requirements, outside of being a member of WOTFA to post articles.  And anyone can post an event that is related to old time music on the website.  If you need more information or assistance in getting started, drop me an email at bill.crabtree@wotfa.org.  I will be more than happy to assist you.
Join me in making 2019 the year of resurgence for WOTFA.