Seattle Fiddlesticks Old-Time Kids' Workshop with Ruthie Dornfeld and Amy Carroll
November 6 @ 1:00 PM

-

6:00 PM

$39 – $70
Old-Time Fiddle One-Day Workshop
Nov 6, 2022:
1pm-1:15: Check in 
1:30pm: Welcome gathering & learn-ahead tune jam
2-5pm: Two one-hour classes and a recess/snack/play free hour
5:15pm: Closing group demo and participatory dance for families
Join us for an inspiring afternoon of old-time fiddle! "Old-time" American music is the spirited, rural folk style that evolved in Appalachia out of the mingling of musical traditions from Europe and Africa. This workshop is designed for fiddle/violin students aged 6 through teen, from a year or two of lessons to advanced, whether your background is in classical or traditional music, and whether you've learned primarily by ear or by reading. Classes will be taught mostly by ear; note reading may be helpful but is not required. Teaching will introduce elements of old-time fiddle style.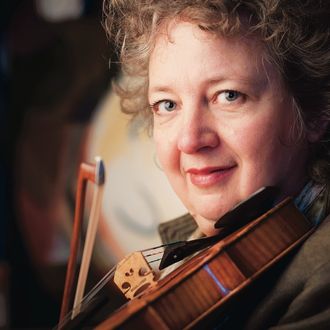 What happens when you sign up: You'll receive notation and a teaching video that you can use to learn one full-group tune ahead of time – and play it with the teachers at the welcome gathering!  (Don't want to learn the tune in advance? That's okay, just enjoy the welcome gathering as a listener and join in on the afternoon classes.)
Please note: Students in Level 2-3 who choose to be in the accompanying band will want to learn the all-workshop tune in advance, plus listen ahead to some of the tunes they'll learn on Sunday. Please see registration form for level designations.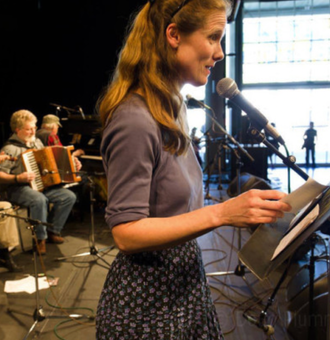 What to expect at the workshop: On Sunday afternoon following the welcome gathering, each participant enjoys two 50-minute classes:
Fiddle tunes for your level, taught by Ruthie Dornfeld
Students age 6-10: Square dancing with Amy Carroll
Students age 11 and up: Either square dancing with Amy or fiddle dance band (see level requirements above).
Share your learning with your families at the end of the afternoon.
Location: Maple Leaf Lutheran Church, 10005 32nd Ave NE, Seattle
Covid-19 safety precautions: We encourage and welcome mask-wearing.
Here's who we'll meet in November:
After starting with classical violin as a child in Oregon, Ruthie Dornfeld discovered fiddling at age 18. Ruthie's big tone, fierce rhythm and fluid style, along with her wildly eclectic repertoire, have won her popularity among dancers and concert audiences alike. Fluent in a wide range of traditional styles (Irish, American old-time, Scandinavian and Eastern European, for starters), she has performed and taught for over forty years throughout the USA and from the Manaus Operahouse in the Brazilian Amazon to the Sibelius Academy in Helsinki, Finland.
Amy Carroll has been folk dancing longer than she can remember and has been leading traditional American dances—contras, squares, circles and play party games for all ages and ability levels—since 1987. She has called at public square and contra dances,  preschools, elementary schools, weddings, bars, grange halls, auctions, birthday parties, festivals and workshops. Having taught music to thousands of K-5 students all over Seattle for a decade, Amy has a vast repertoire of singing games and dance activities suited to even the youngest or most reluctant of dancers. Given eight people, five minutes, and a few dozen square feet, Amy can create a dance.
Workshop director Shulamit Kleinerman teaches violin in Seattle, using a Suzuki approach in method but taking a wide view on repertoire. She's passionate about exploring lesser-known musical styles with students, both to build community in the journey and to create opportunities for young people to discover their individual artistic voices and interests. Fiddlesticks emerged from her own studio's beloved annual summer fiddle-tunes immersion project. Shula is also the founder and director of Seattle Historical Arts for Kids.
Related Events